Stainless steel sheet gold vacuum coating machine
Views:16 Author:Site Editor Publish Time: 2019-01-16 Origin:Site
Large stainless steel sheet vacuum coating machine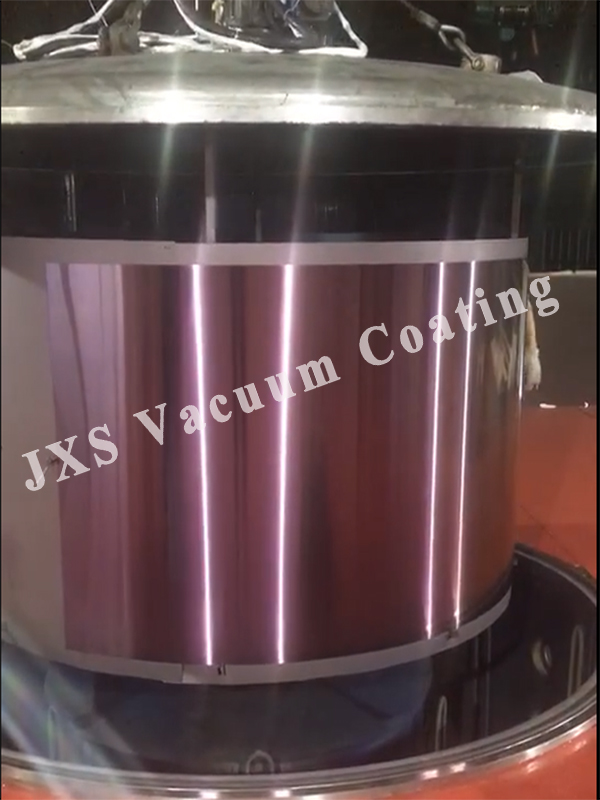 The high-end stainless steel sheet ion pvd coating machine is designed for stainless steel sheet to get a decorative coating by ion plating technique, the ion plating layer has a real metal texture, which is much different from chimical coating. It is widely used in building hardware decoration, furniture, lamps and lanterns, hotel appliances, automotive, aerospace, and other products, all the performance indicators of this machine have reached international advanced level.
Advantages:
• Harmless material
Conventional surface coating is often accompanied by environmental damage and personal injury, PVD technology and performance coatings can be applied to all kinds of areas in direct contact with the human body.
• Appearance Protection
The thickness of the hard coat micron can effectively protect the appearance of high-end consumer products, people can use a more durable surface, such as new products.
• Choose a variety of colors
Various combinations of the coating process can create a variety of colors, excellent performance under the conditions , the product has more color choices, available colors include:
¤ TiN ( imitation gold )
¤ ZrHfN, TiZrN ( imitation gold )
¤ TiC, TiNC ( light gray, gun black )
¤ TiNC, TiAlN ( Rose gold, brown )
¤ TiO, TiAlN ( jewel blue, rainbow colors )
¤ ZrN ( brass color, zirconium gold )
¤ ZrO ( imitation stainless steel color )
¤ Ni, Cr, AL, Au, Ag ( gold, silver, nickel, chromium, aluminum and other metal film monochrome )

If there is any question about the Stainless Steel PVD Coating Equipment,please contact us.
Cassiel Sun
E-mail: Cassiel@jxsvacuumcoating.com
Whatsapp: +8618369612790
Mob&Wechat number:+86 13929150962